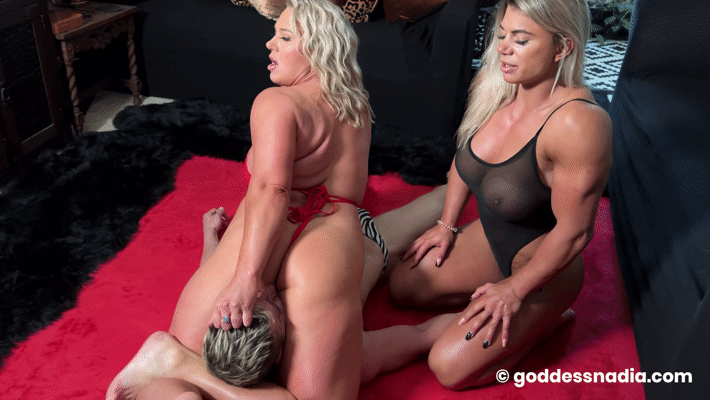 Non-members can buy this video individually by clicking ADD TO CART below
Why not become a member? CLICK HERE for more information!
When muscle goddess Nadia and wrestler Denise Anders team up for an epic scissor punishment, they mean business! These muscle ladies use their massive thick thighs to unleash the most savage scissors beat down EVER! Handing out real knock outs via head scissors and choke holds! These scissor queens are the absolute best in the biz!! Come see why they're in their own league, best of the best! Combining reverse head scissors, figure four scissors, front facing scissors, body scissors, and some hard-core spanking, it's the best femdom clip of the year!!!