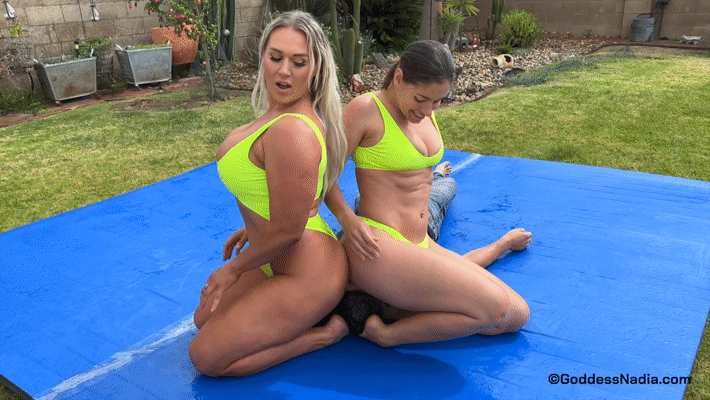 Non-members can buy this video individually by clicking ADD TO CART below
Why not become a member? CLICK HERE for more information!
Goddess Nadia and Skylar Rene sure know how to use their "assets" to submit and smother their victim! Double the pleasure and torture in this slippery outdoor face sitting fest. The rain didn't stop them from having their way and completely dominating him with their "assests"! Once they subdued him with the best smothering booty's in the business, they decided to scissor him, trample and suffocate him with some sexy breath play! He got a full dose of double femdom just how they like to serve it!