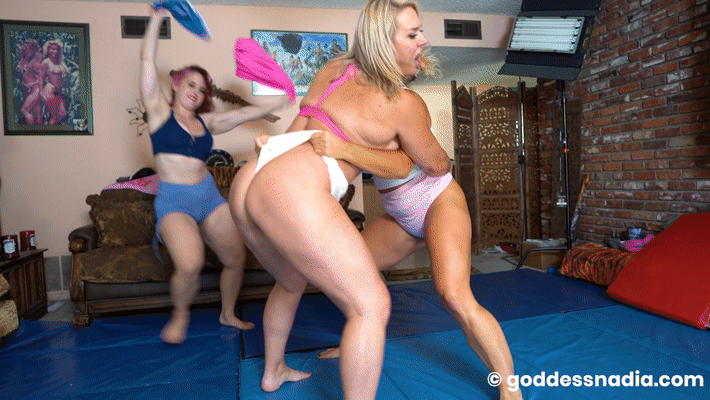 Non-members can buy this video individually by clicking ADD TO CART below
Why not become a member? CLICK HERE for more information!
Things go awry when three of the meanest muscle jocks get together for a slumber party! Goddess Nadia, Goddess Sydney Thunder and Domina Andrea Rosu go at it in this wedgie domination girl fight! They go at it like crazy, ripping and tearing each others granny panties and let the name calling and bulling go full throttle! Who is the biggest nerd of this threesome!? Who will get the toughest punishment from the biggest muscle jock?? You'll have to watc and find out, beacuse these three bad ass goddesses don't play!