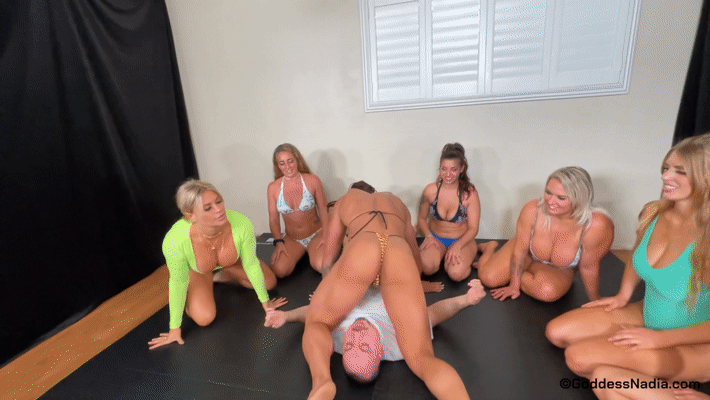 Non-members can buy this video individually by clicking ADD TO CART below
Why not become a member? CLICK HERE for more information!
Goddess Nadia and all of her sexy buff friends Sydney Thunder, Skylar Rene, Jennifer Marie, IFBB pro Big Red, Savannah Fox, and Mia Annabel show off their best head scissor moves in this insane scissor circle. So many sets of muscular legs doing massive damage on their male victim. Almost too much power to handle! Watch as they pass around their male victims with no mercy making them tap over and over!