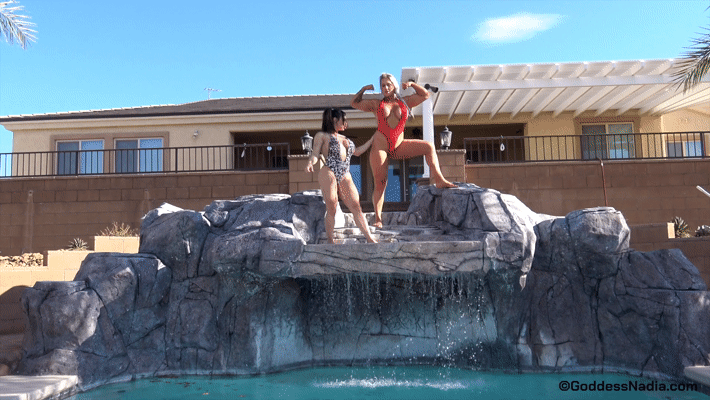 Non-members can buy this video individually by clicking ADD TO CART below
Why not become a member? CLICK HERE for more information!
Goddess Nadia and Sexy FBB Brandi Mae need a cabana boy to oil up their sexy bodies at their Las Vegas pool and waterfall. When he doesn't show up, they decide to worship each others massive muscles instead! We absolutely love to caress each others ripped body and huge tits! Always looking to hire a qualified sub to worship us goddesses…do you have what it takes!?!?