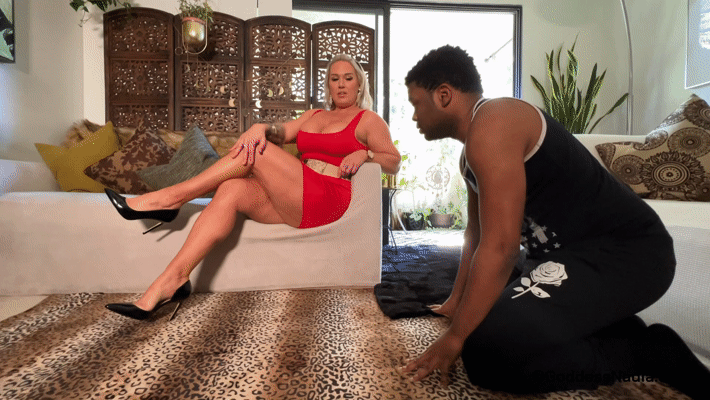 Non-members can buy this video individually by clicking ADD TO CART below
Why not become a member? CLICK HERE for more information!
Goddess Nadia trains her new muscle slave to worship her muscles exactly the way she likes it. Making him take his time and worship her like a true muscle queen deserves. Starting at her feet and working his way up licking and kissing her massive legs all the way to her luscious tits and gigantic biceps…Subs like him need much instruction and discipline to truly get the muscle worship job done correct!