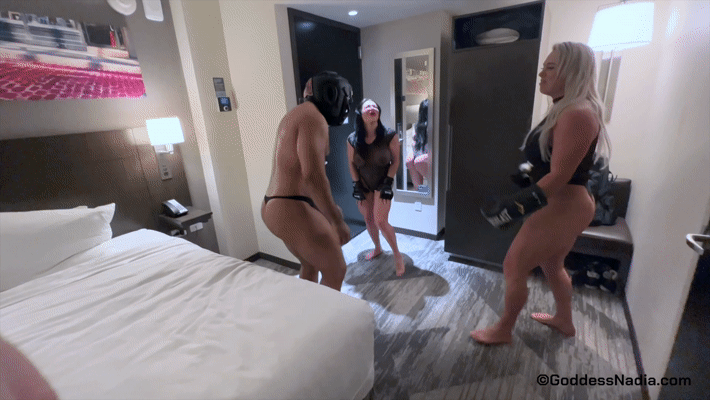 Non-members can buy this video individually by clicking ADD TO CART below
Why not become a member? CLICK HERE for more information!
Goddess Nadia and her FBB best friend dish out a hardcore beatdown to a guy who thinks he can take them down because to him, they're all show, and not strong. This savage fight will knock you off your feet, and show you just how powerful bodybuilders really are! Switch hitting and using their massive muscle and strength to show him who's superior. They don't hold back whatsoever. Boxing, kickboxing and using all kinds of dirty moves to shut him up for good!