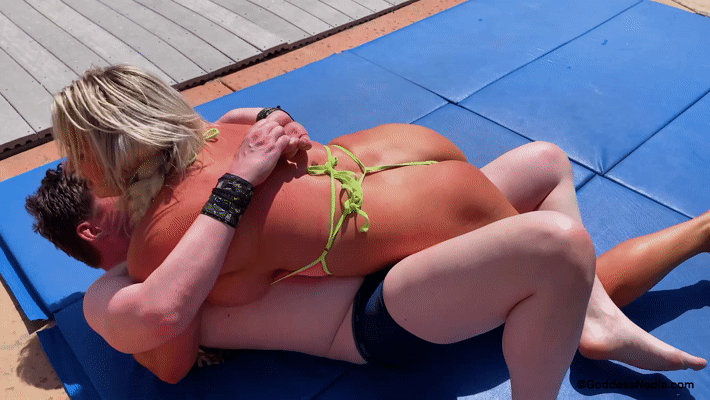 Non-members can buy this video individually by clicking ADD TO CART below
Why not become a member? CLICK HERE for more information!
Goddess Nadia takes on Hanz Vanderkill in a rib-cracking bear hug wrestling match! Strength is assessed with some arm-wrestling and then its show time! The absolute strength and female power is amazing to watch! Massive biceps pumping as they try to submit each other! This bear hug wrestling match is a must see!