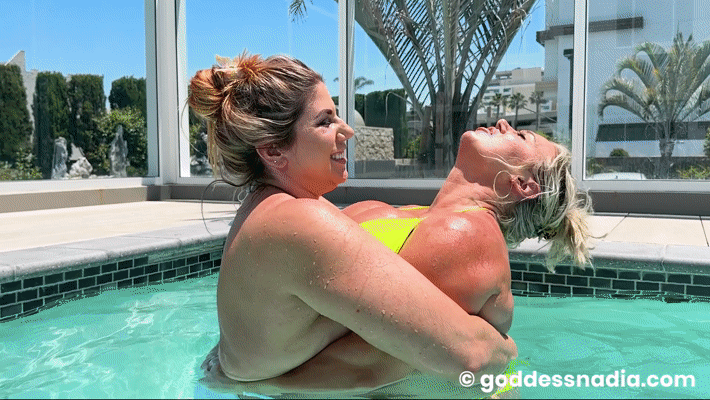 Non-members can buy this video individually by clicking ADD TO CART below
Why not become a member? CLICK HERE for more information!
Goddess Nadia and Tall Goddess Gia go at it hardcore in the pool in this bear hug battle of Amazon proportions! These massive muscle beauties absolutely crush each other with their huge biceps and strong as hell grip strength! Watch as they squeeze each other making them gasp for air and try to escape! Crunching spines and ribs as they go at it non stop till one admits their loss! Neither one of these powerful muscle mommies are gonna give up with out a fight!!